RMS Technical Reference Database
Welcome to the RMS Technical Reference Database
We've gathered decades of experience supporting rotating machinery in one location to share our expertise and expand the overall knowledge of the rotating machinery industry.
These technical publications were originally released through RMS newsletters, as product bulletins, or published in leading technical conferences as written by members of RMS's experienced staff who would be happy to answer any questions or provide additional information. As RMS continues to support our customers and encounter unique rotating machinery engineering problems, we will expand this database to share our engineered solutions. If you have a questions about a specific piece of rotating machinery or a persistent issue we can support gives us a call, we'd be happy to help – 484-821-0702
Please feel free to download, print, and share these documents.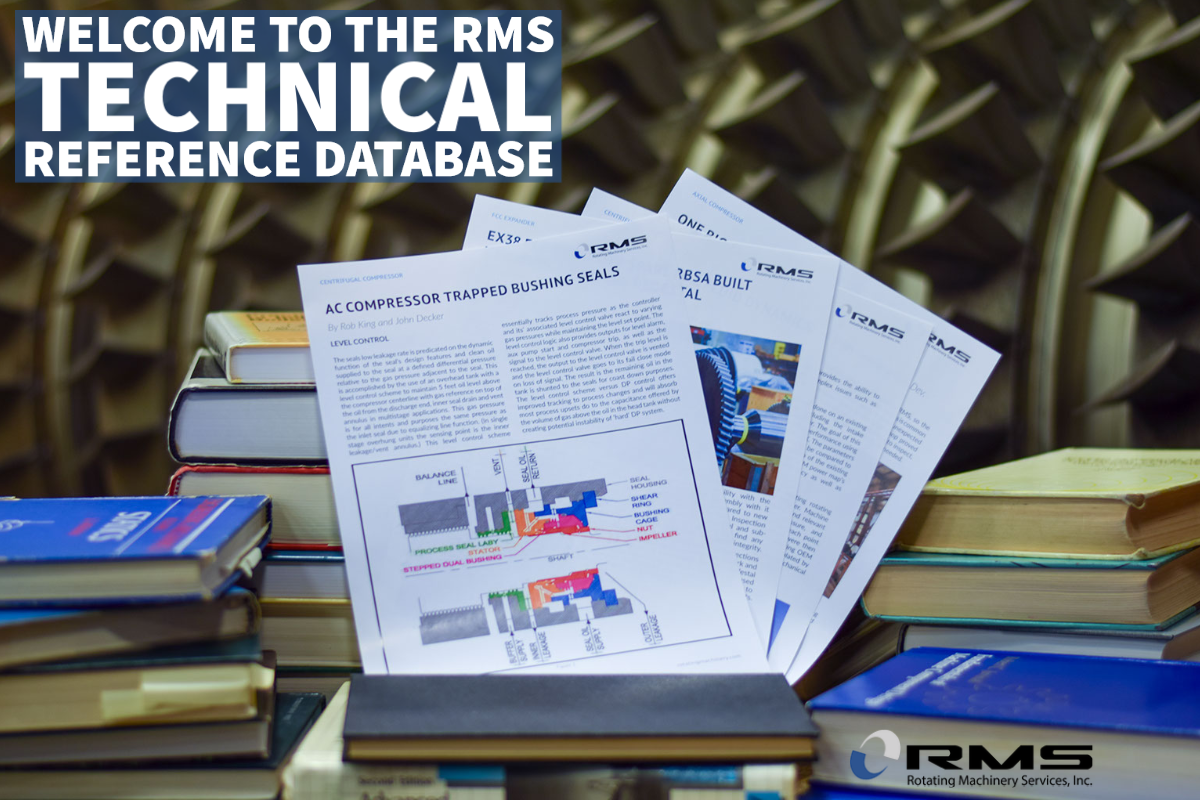 Corporate Office
2760 Baglyos Circle
Bethlehem, PA 18020
Tel: 484-821-0702
Fax:484-821-0710            
RMS Pearland Works
14887 Hooper Rd.
Houston, TX 77047
Tel:484-821-0702
Houston Sales Office
16676 Northchase Dr. Suite 400
Houston, TX 77060
Tel:484-821-0702             
RMS Mepco
11410 Dumas Street
Houston, TX 77034
Tel: 484-821-0702
RMS Breaux Machine Works
13842 Hirschfield Rd.
Tomball, TX 77377
Tel: 484-821-0702
Appleton Eng. & Sales
400 Ahnaip St.         Suite 200
Menasha, WI 54952
Tel: 484-821-0702
Sales:920-460-3811