RMS Bethlehem Hiring Event
RMS is hosting an open job fair for qualified applicants at our Bethlehem facility at 2760 Baglyos Circle Bethlehem, PA 18020 from August 29th to August 31st, 8 am to 6 pm. RMS is seeking machinists, mechanics, project managers, and engineers to join our rapidly growing company. We have openings at our Bethlehem area location. Rotating Machinery Services is an equal-opportunity employer offering competitive wages and benefits.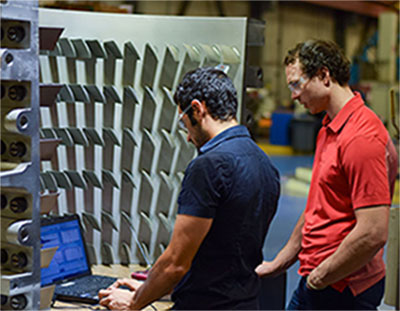 Rotating Machinery Services, Inc. is looking toward future expansion in order to meet an increasing demand for our expertise and products. We employ engineers, drafters, project managers, purchasing and administration staff, as well as various levels of shop and mechanical personnel. Click to view RMS's latest career opportunities.
Employment at Rotating Machinery Services, Inc. (RMS) is more than a job but rather a lifelong passion.  RMS organization is made up of professionals who bring decades of Multi-OEM rotating machinery experience and a desire to deliver the best results possible to our customers.  We believe that each employee contributes directly to RMS, Inc,'s growth and success. We aim to make our employee's experience at RMS challenging, enjoyable and rewarding.
Corporate Office
2760 Baglyos Circle
Bethlehem, PA 18020
Tel: 484-821-0702
Fax:484-821-0710            
RMS Pearland Works
14887 Hooper Rd.
Houston, TX 77047
Tel:484-821-0702
Houston Sales Office
16676 Northchase Dr. Suite 400
Houston, TX 77060
Tel:484-821-0702             
RMS Mepco
11410 Dumas Street
Houston, TX 77034
Tel: 484-821-0702
RMS Breaux Machine Works
13842 Hirschfield Rd.
Tomball, TX 77377
Tel: 484-821-0702
Appleton Eng. & Sales
400 Ahnaip St.         Suite 200
Menasha, WI 54952
Tel: 484-821-0702
Sales:920-460-3811