BETHLEHEM, PA — 2023 — Rotating Machinery Services, Inc. (RMS) today announced the acquisition of Origin Metrology Group. 
RMS is pleased to announce the acquisition of Origin Metrology Group, an industry leader in advanced metrology solutions for the repair and installation of rotating equipment.  The resulting combination of RMS's global engineering, repair, and maintenance services dedicated to operators of sophisticated rotating equipment with Origin Metrology Group's cutting-edge metrology capabilities will lead to vastly improved customer outcomes through transformational capabilities.  RMS will make these solutions available to customers around the world who will be able to experience more precise and faster turnarounds enabled by digital technology.
The acquisition of Origin Metrology represents a significant milestone for RMS, as it aligns with the company's commitment to delivering comprehensive solutions incorporating the latest technologies and expanding its range of services. Origin Metrology has established itself as an industry leader in precision measurement, with a track record of providing innovative solutions to businesses worldwide. This merger brings together two well-established service providers, combining RMS's expertise in engineered solutions with Origin Metrology's laser-based 3D measurement technology.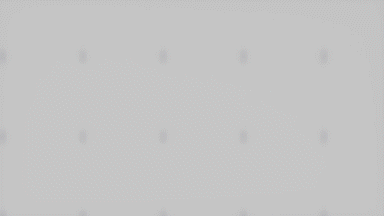 John Bartos CEO of Rotating Machinery Services explains, "We are thrilled to welcome Origin Metrology to the RMS family. This combination will forever change the rotating equipment industry as RMS leads the adoption of metrology as a tool to vastly improved outcomes for operators. RMS is proud to work with Tony and the Origin Metrology team on the forefront of this exciting new frontier for rotating equipment support and service."
This acquisition combines the experienced rotating equipment staff of RMS with experts in the deployment of advanced laser scanning equipment at Origin Metrology. Origin Metrology is well-established and highly regarded as a pioneer in the rotating equipment industry having spent [years] scanning and supporting rotating equipment both in the field and in the shop. Tony Francis, founder of Origin Metrology Group and now Director of Technology Development at RMS explains, "The dynamism and growing capabilities of 3D metrology will deliver great savings and superior results to operators in our industry.  Origin Metrology together with RMS will be leading the takeoff. It's exciting to be at the forefront of this technology revolution and to have their resources and backing of RMS to grow our team and add resources.   I couldn't be happier to be part of RMS; the people here understand and are committed to our vision."
RMS's customers will benefit from the exciting new capabilities, both in the field as well as at RMS's four ISO 9001:2015 certified service centers. The deployment of advanced scanning tools wielded by expert operators will allow for rapid data gathering and even better engineered solutions. RMS will continue to provide industry-leading results, now augmented by the latest metrology technology and most highly trained technicians.
"I have had the pleasure of working with Tony Francis and Origin Metrology for almost a decade. During that time we pioneered the deployment of high-accuracy laser trackers to develop and refine our industry-leading virtual assembly process." Explains Kraig Simpson, Vice President of Technology at RMS. "The Origin Metrology team is second to none. Their attention to detail and mastery of high-precision measuring equipment is the catalyst that allows us to establish virtual assembly and effectively employ it to reduce customer outage times while improving both quality and safety. I look forward to working even more closely with the entire Origin Metrology team that is now part of RMS."
About Rotating Machinery Services
RMS was established in 1998 with the vision to reinvent the concept of an aftermarket turbomachinery business and provides global engineering, repair, and maintenance services to the rotating equipment supporting critical infrastructure. RMS ensures the continuous reliable & safe operation of large industrial rotating equipment essential to the energy, petrochemical, food & beverage, mining, and steel industries. RMS is the OEM for AC Compressor and CONMEC turbomachinery and serves as an alternative source for aftermarket engineered solutions & service to all other nameplates of rotating equipment.
About Origin Metrology Group
Origin Metrology Group is a leading provider of advanced metrology solutions, dedicated to delivering precise and accurate measurement services to a global customer base. Thanks to a firm commitment to quality, innovation, and customer satisfaction, Origin Metrology Group has established itself as a trusted partner in the field of dimensional metrology. Origin Metrology understands the critical role that accurate measurements play in ensuring the quality and reliable operation of rotating equipment. Their team of highly skilled metrologists and engineers utilize state-of-the-art equipment and cutting-edge technologies to meet the most demanding metrology needs.