BY: Marc Rubino – Director of Metrology Services & Garrett Lewis – Principal Technologist
RMS's Metrology team was recently at a customer site to scan their centrifugal compressor as part of an upcoming rerate project. This on-site scanning required abbreviated machine downtime to gather the critical dimensional data needed to engineer a solution for the customer thanks to the use of 3D scanning and probing technology.
During RMS's recent field scanning operation, the team used a combination of portable laser scanners and probes to completely map the impeller, stationary flowpath, and casing of the customer's centrifugal compressor. This machine was left in place during this work and the customer experienced limited downtime. RMS will utilize the resulting digital models to work on the rerate design for this customer's machine. These digital models will live on as a digital twin and assist with future 3D assembly work. On-site metrology data-gathering projects like this are only part of the solutions offered by RMS's Metrology team.
RMS Metrology Solutions
RMS is committed to world-class engineered solutions to best serve the needs of our customers. Part of this commitment requires the investment and use of cutting-edge tools to gather critical data in an accurate and timely manner. Thanks to the latest scanning technology fielded by experienced operators, the RMS Metrology team can gather critical measurements in our shops and in the field.
Reduced Inspection Lead Times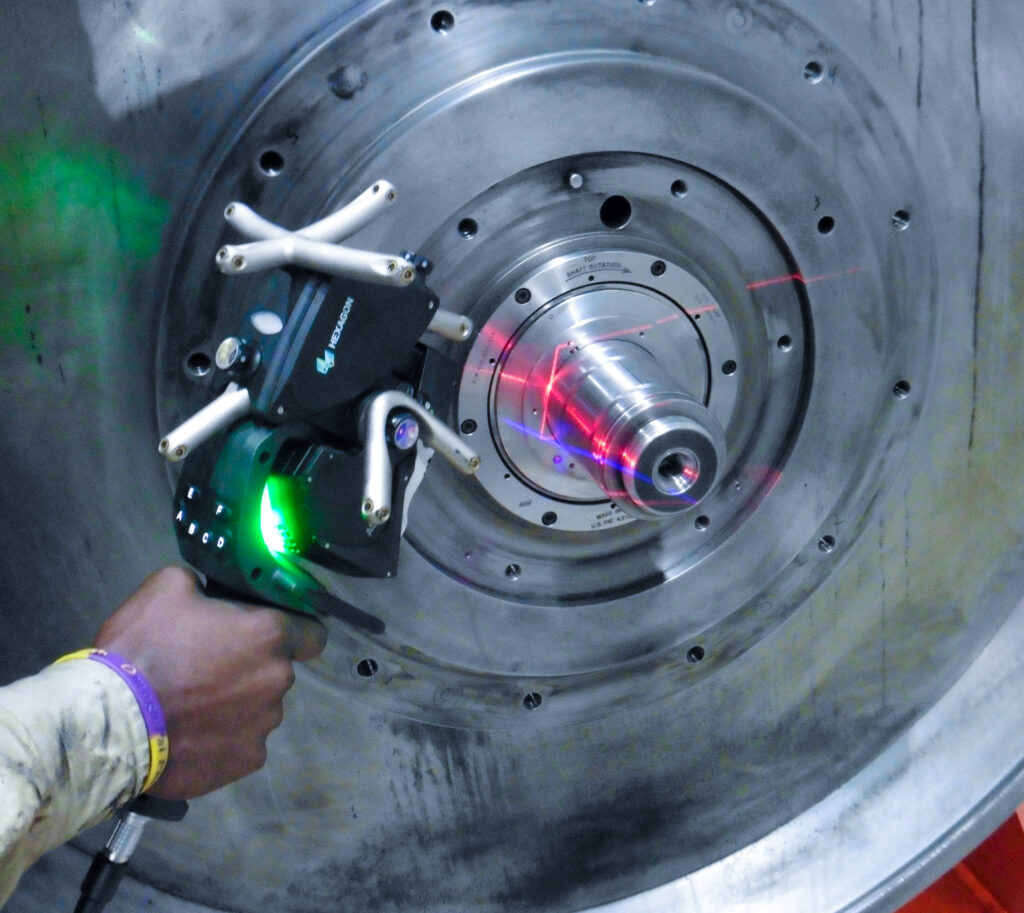 With the use of laser scanning tools, RMS offers rapid inspections to gather accurate dimensional data. 3D scanned inspections allow for the creation of a complete model for every component of your machine and the ability to quickly identify tolerance deficiencies. This meticulous data-gathering capability leads to more detailed inspections and a digital twin of the subject machine to reference during future overhauls to compare wear.
Multi-OEM Parts Support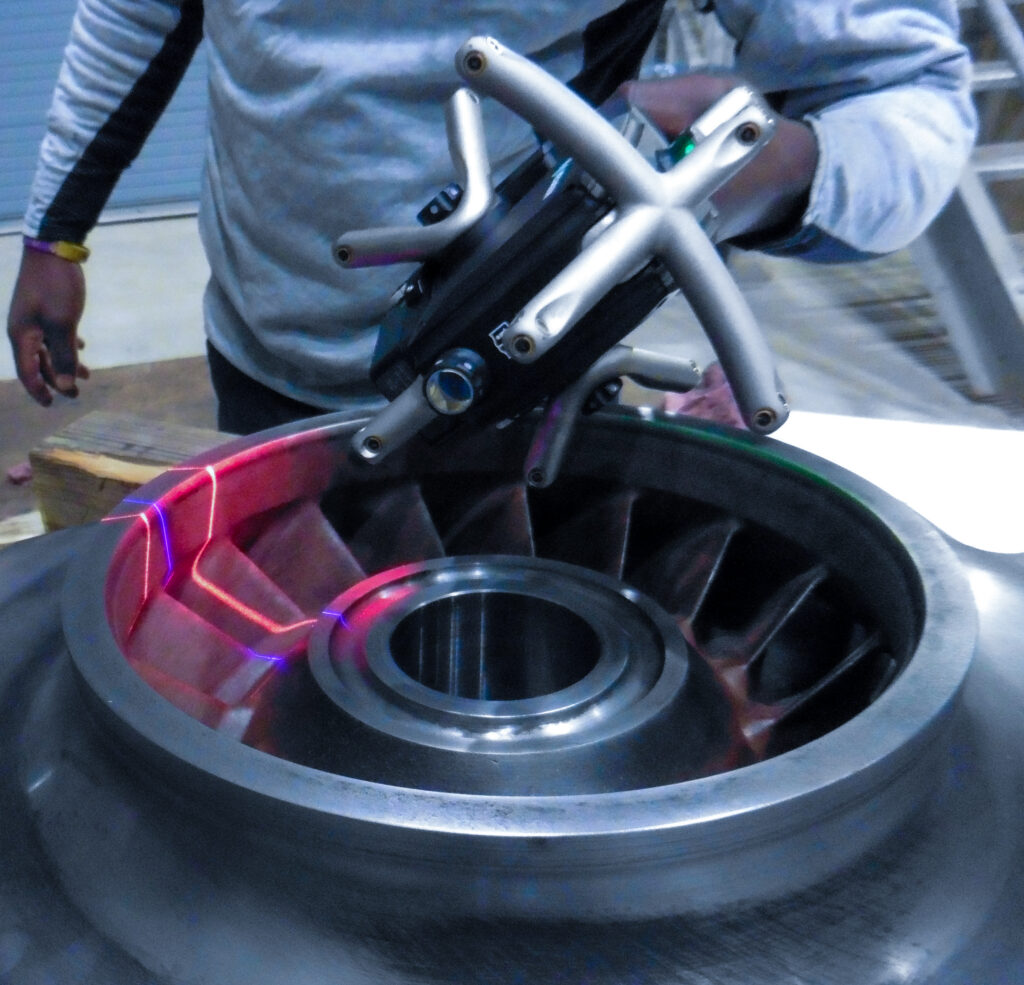 Gathering dimensional data is only part of creating spare parts for your machines. RMS is not just a parts replicator and will pair the dimensions gathered by the RMS Metrology team with engineering support. These engineered parts will not only fit but meet, or exceed, their performance and quality requirements
Streamlined Overhauls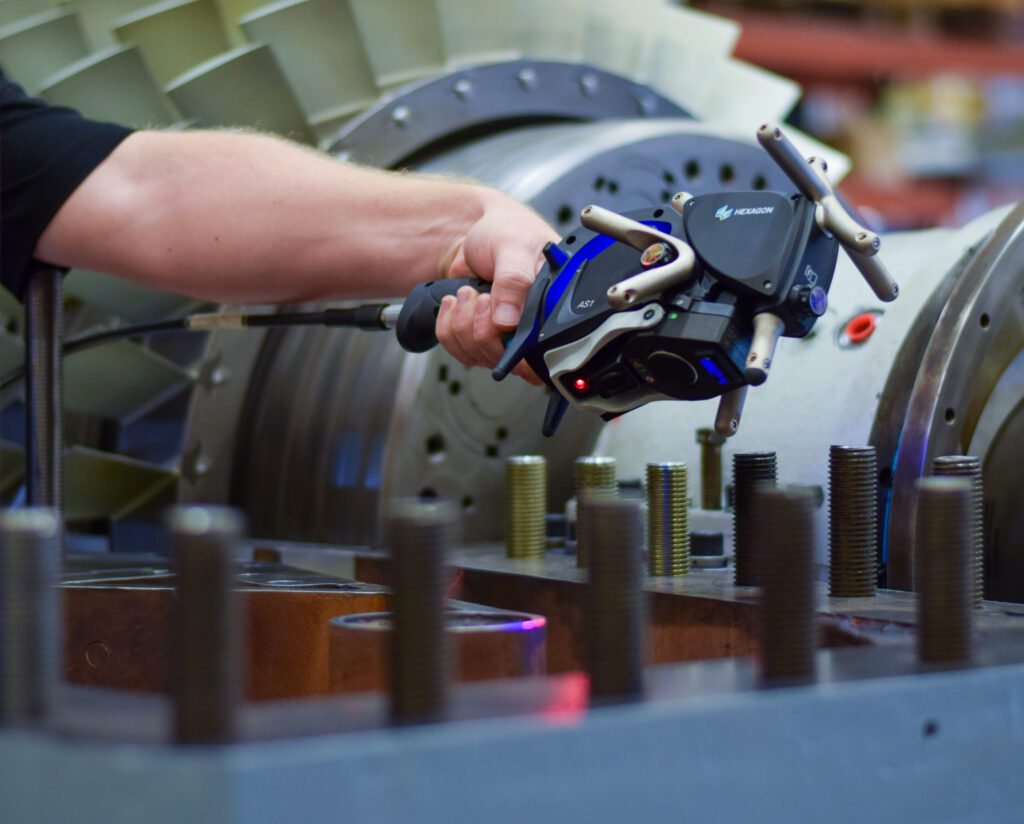 The use of 3D scanning technology and probing allows RMS to reduce the time needed to complete an overhaul while delivering superior results. During the assembly process, 3D scanning is used to verify fits, clearances, and compare physical results against engineering models. Rapid scanning means that dimensional information is quickly verified to support quality results in a shorter time frame.
Thanks to RMS's combination of the latest in metrology tools and software, coupled with an experienced engineering staff, RMS offers the highest quality solutions for our customers. Reach out to your RMS sales rep today to learn more about how RMS's metrology team can support your needs today.